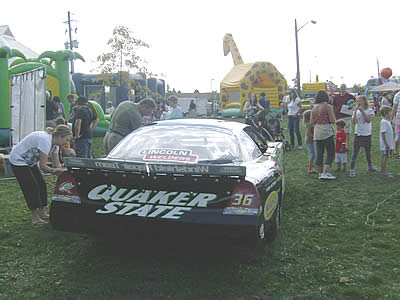 Memorial Park Community Event

September 11th
A clean night of racing made it possible for the Quaker State team to make a last minute request to bring the 2010 Impala to the Memorial Park Community Festival. Hundreds of residents attended bringing their children to enjoy the beautiful day, play on the entertainment equipment and get to see our race car up close. They also got an autographed picture of our car.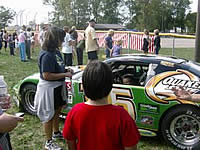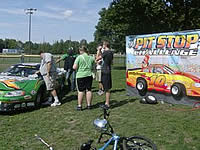 Kids got to change tires with this make believe mock up pit crew display.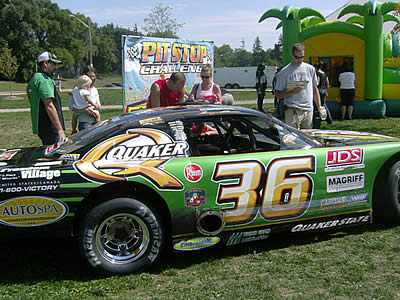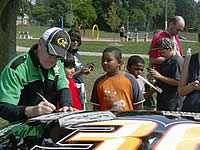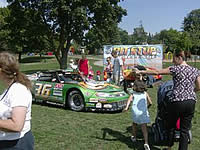 Getting in the car was a thrill for all the kids that came to the car.