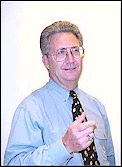 We have  great rates and Very Broad Coverage available in Ontario


I want to save you $$$ and find better coverage. There are 34 friendly brokers here to serve you.

Please Read The Following Carefully:
Our system is very accurate, BUT is a quoting estimate only.
The quote system will not quote in certain areas of Downtown Toronto.
Chieftain Insurance has lower rates, but you must ask for $1,000 deductible.
For Home Quotes:
You must have a good "loss" history of no more than 1 claim in 5 years.
We cannot insure homes in Toronto that are south of Eglinton Ave. unless they are pre-approved by our insurance company.