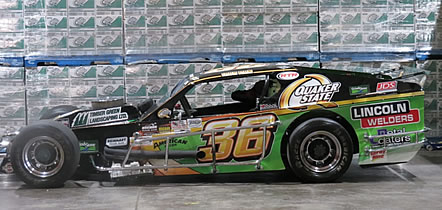 It was so cool to put our car beside a wall of Quaker State oil

On January 17th our team made its first show appearance for 2017 in Brockville at the Shell blending plant.  Lloyd and I met some great people and had a fun day showing our car to the warehouse workers and office staff.
We moved our trailer inside and the warehouse staff shuffled our trailer to a great spot showing both our car and trailer. We handed out 40th Anniversary books and sign autograph cards for all those present.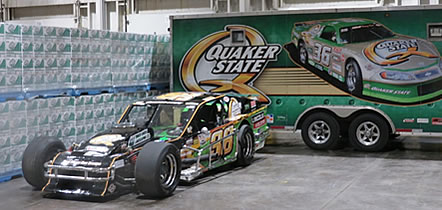 Special thanks to all the staff at the Brockville plant for their hospitality and providing us a great environment to show our Quaker State Modified.