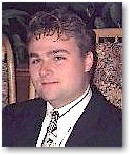 Mark Smith
V.P. Commercial
Insurance
Use the form below to email your request for a no obligation quotation. If you prefer, you can fill in the details, print the form and fax it to us. One of our licensed brokers will contact you shortly with added information on our products.
Please note we only insure operations within Canada.

The following will give us some basic details so we can assign your request to the appropriate Customer Representative who specializes in your particular industry.

For immediate service from a friendly J.D. Smith Insurance professional, call:
1-800-917-SAVE (7283) throughout Ontario,
or 905-764-7868 within the G.T.A.


Commercial Insurance


Church Insurance